KINEGRAM ZERO.ZERO Metallization
The unique metallization solution for best-in-class security and visual attractiveness.
KINEGRAM ZERO.ZERO is the brand name of the unique metallization technology developed and produced by OVD Kinegram AG. In a protective foil with this technology, diffractive design elements - for example fine lines displaying movement effects - are in perfect register to the metallization. In other words, the metallization perfectly and sharply matches the visual security effects of the feature. This cannot be achieved by commercially available metallization processes for hologram foil.
Thanks to the high-resolution metallization technology, KINEGRAM elements can be integrated more easily into the security printing. This enables the document designer to achieve higher levels in document security. In addition, the diffractive and metallized motives of the KINEGRAM ZERO.ZERO feature appear much brighter than conventional transparent (HRI) products.
One-of-a-kind design and security thanks to high-precision partial metallization
Maximum effectiveness due to maximum brilliance
Unlimited document and feature design – transparency in all the right places
The ideal technology for a fully integrated security foil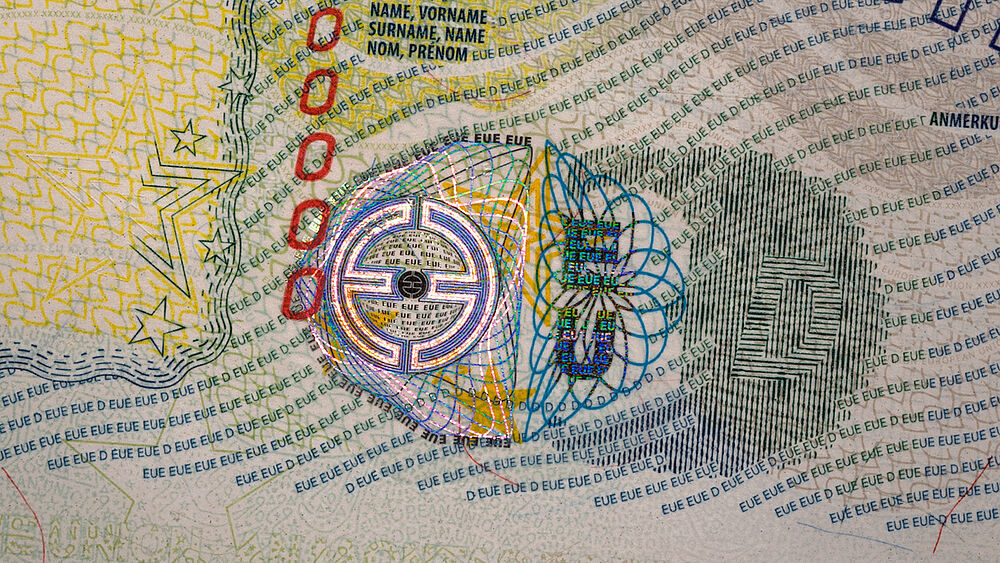 KINEGRAM ZERO.ZERO on the EU Visa, brilliant design and highest security
KINEGRAM High Definition Metallization
KINEGRAM HDM is a new metallization technology with unsurpassed resolution of the metallic areas. Using line widths down to 10-15 microns, sophisticated design patterns, fine-line elements, symbols, text or letters can be realized. This new high-resolution process can be used in Combi features as a higher-security alternative. Going far beyond the possibilities of standard DOVIDs, this unique technology opens up new horizons for protective foil elements.
Unparalleled graphic design possibilities including greyscale or screened images
Full range of metallized transparency from 5% to 95%
Realization of unique 2nd – level security features, not attainable with other protective foil elements
Suitable for upgrades from conventional metallization to high resolution metallization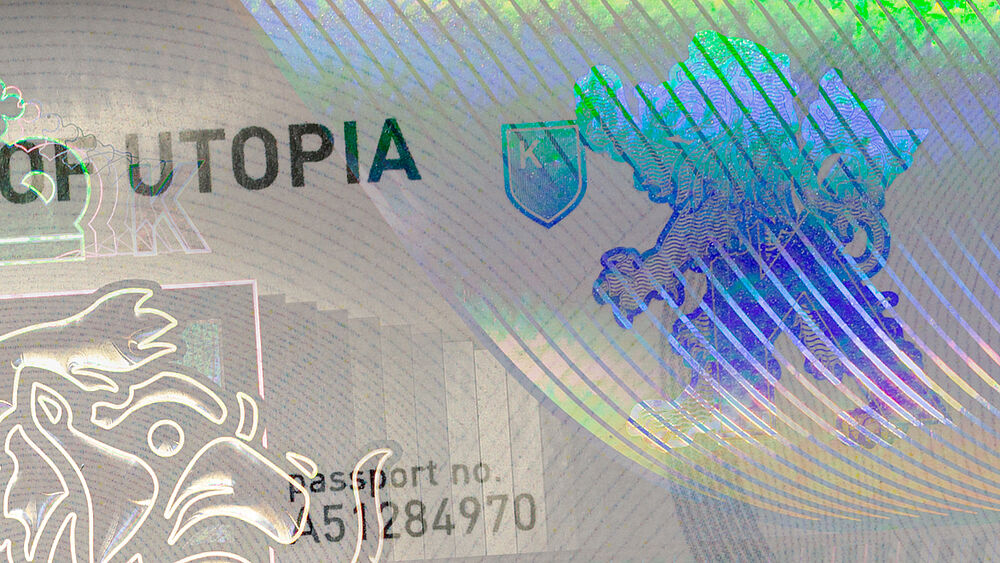 High Definition Metallization on a KINEGRAM sample overlay with uniquely thin lines and design possibilities
The latest innovation in foil security for documents, and an invincible combination of security and design. It is the perfect solution for upgrading existing KINEGRAM security foil features to achieve an enhanced level of document security.
The perfect combination of portrait protection and intuitive authentication
Design integration with nearly no limits
Unsurpassed barrier to counterfeiting
Revolutionizing personalization: option to link laser personalized data with metallization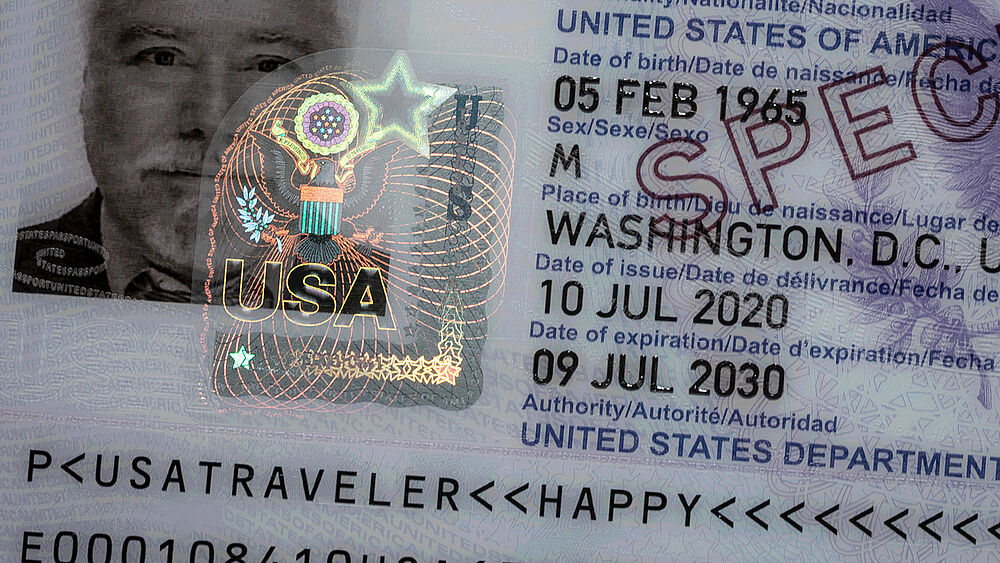 KINEGRAM Combi feature on the US passport
Fully or Partially Metallized KINEGRAM
A fully or partially metallized KINEGRAM is the classic authentication device for government documents. Brilliant and easy to apply, it is proven billion times over on passports and ID documents around the globe.
Trusted Security – well-known and highly reliable authentication device
Easy to use thanks to bright visibility
Highly versatile with a large range of security effects and, for partially metallized KINEGRAMs, realization of virtually any shape and outline
Highly secure against cut-and-paste-forgeries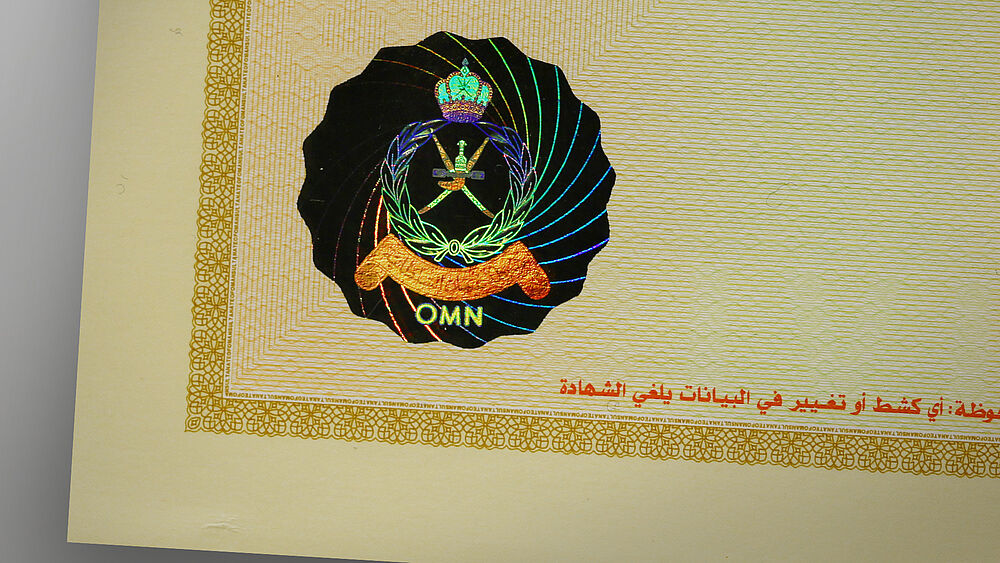 Fully metallized KINEGRAM on Oman's birth certificate
The classic and highly effective way of protecting the portrait and personalized data in an identity document. Security foil elements with a transparent KINEGRAM feature are proven billion times over in documents around the world.
Unconditional full visibility of personalization
Highly resilient foil element, robust security
Compatible with all standard application processes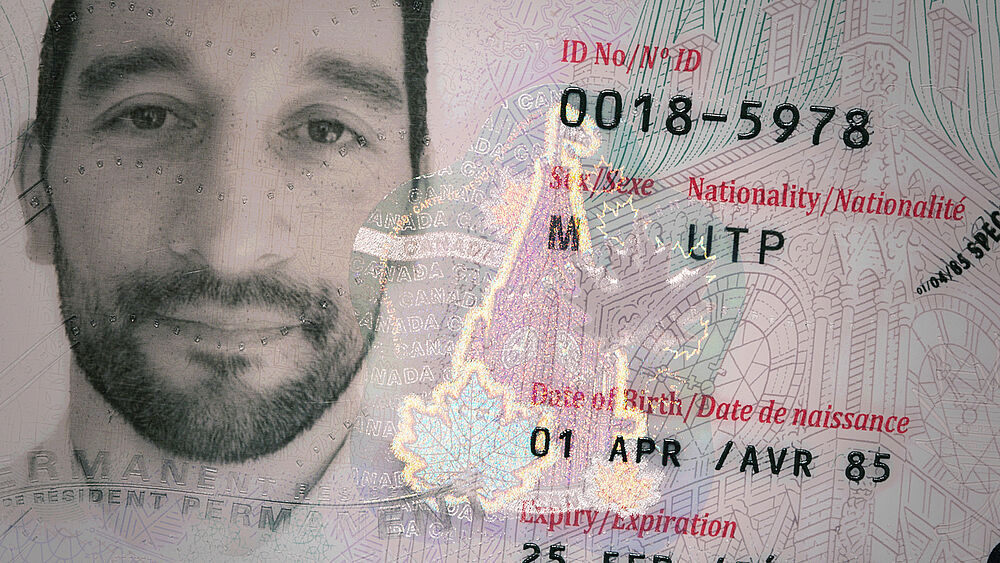 Transparent KINEGRAM on the Canadian Residence Permit
Would you like to learn more about our foil technologies? Contact us and ask your question now!