Label Solutions

Highly Secure Label Solutions for Governmental Revenue Protection
Highly Secure Label Solutions for Governmental Revenue Protection
Protecting tax revenues and other revenue streams against the dangers of circumvention, avoidance and related issues can be a challenge for governmental institutions. Typical examples for this are visa labels, vehicle registrations, or container sealing, but also environmental or health and safety certifications as well as property certificates.
There are many ways for tax evaders to shirk their responsibilities. OVD Kinegram's Secure Labels are ideally suited to put an end to this.
You are interested in our label solutions?
Tamperproof Label Solution
Tamperproof Label Solution
The unique and globally proven KINEGRAM technology combined with a clever tamperproof label secures tax revenues.
The secure label contains both easily verifiable visual effects as well as a special adhesive layer that is protected against reuse attempts by partially destroying itself upon any manipulation. The optical KINEGRAM security effects are clearly visible even from a distance and can easily be authenticated with the naked eye. The labels are individualized using standard personalization software, and printed with commercially available laser printers.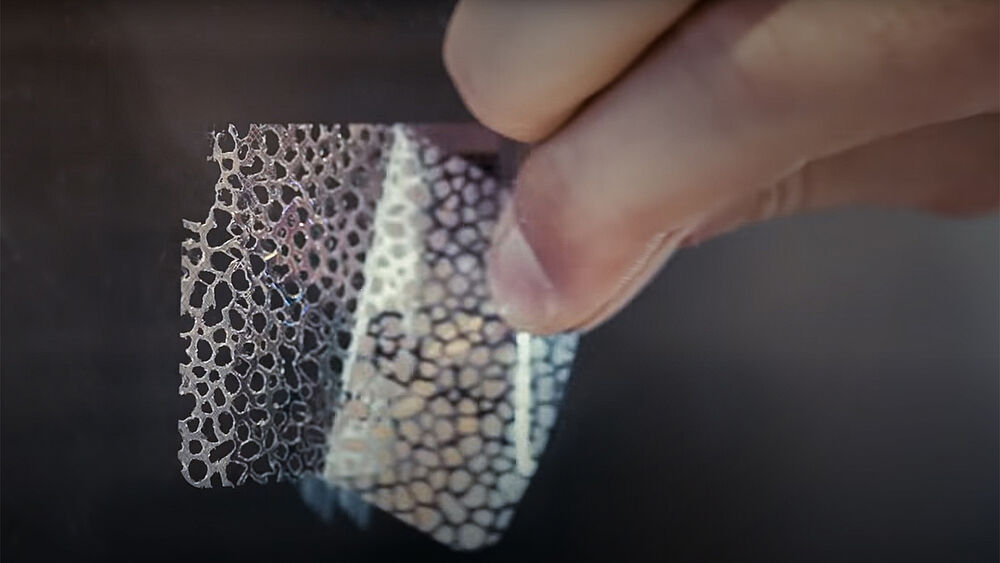 KINEGRAM tamperproof label solution
Contact us now to learn more about our tamperproof label solutions.
Get in contact with one of our specialists, we are happy to assist you!
Label Application Made Easy
Label Application Made Easy
Application onto the document or object in question is remarkably simple. The personalized label consists of two halves, which are glued together after removing the protective film. In the process, the personalized data is now safely located between the two layers and thus protected against sabotage and tampering. Finally, the folded label is stuck onto the object. If an attempt is made to remove the label, it will be irreparably destroyed.
There is a wide range of potential uses for the KINEGRAM secure label: vehicle windshield labels stuck on from the inside or weather resistant outside applications, labels for generators, buildings or containers. The solution can also be used as a certificate or on documents, for example as a visa label in a passport.
The tamperproof label is customized to the needs of each individual customer and application purpose. It can also be equipped with a chip and an antenna, or a barcode for remote authentication or smartphone app verification.
full protection of personalization
extremely fraud resistant
easy visual authentication
compatible with any personalization hardware, including color personalization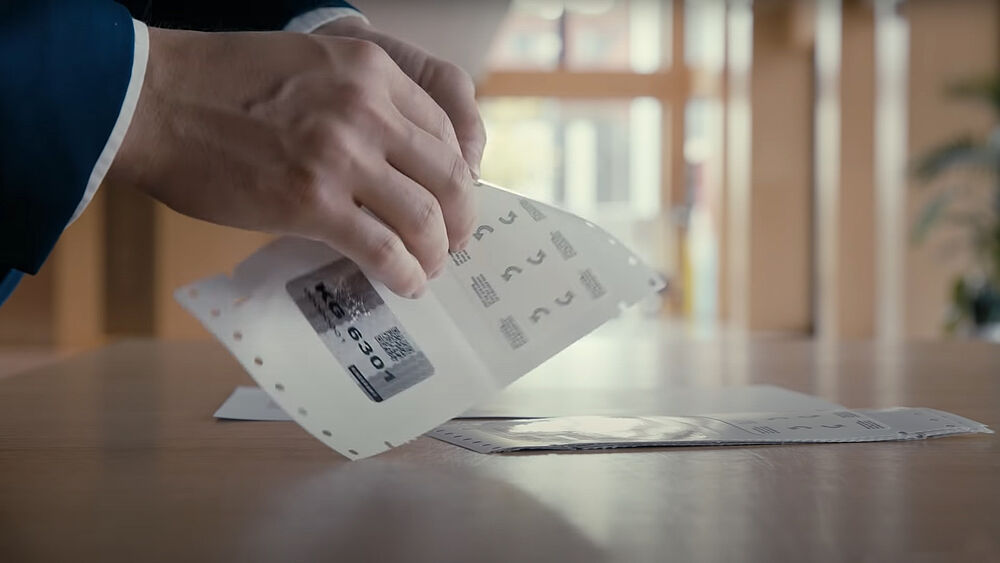 Label application made easy with KINEGRAM
Let us know if you would like to hear from our application experts!