Label Solutions

The Turn-Key Solution for Governments to Issue Highly Secure Labels with Digital Functionality
The Turn-Key Solution for Governments to Issue Highly Secure Labels with Digital Functionality
The KINEGRAM Trackable Label is an end-to-end solution combining highly secure physical labels with digital functionalities. The issuance and circulation of tamper-proof trackable labels enables an attestation of various regularities such as the payment of vehicle tax or insurance, road tax, housing tax, or land title fees. Easily verified with mobile devices by law enforcement or the public, every label and every check is recorded in a secure central database.
Advantages of KINEGRAM Trackable Label
Proven: thoroughly established end-to-end solution from a global market leader
Comprehensive: fully developed issuing infrastructure
Customizable: scalable from individual customization to provision of turn-key version
Easy-to-implement: extensive training, remote and on-site support during and after implementation
Full Control: full surveillance over the supply chain and each digital authentication in the field
Total Comfort and Total Control
The KINEGRAM Trackable Label combines the best of physical and digital security. It is easily issued on the spot and just as easily scanned by mobile phone cameras. To any user, the customized and powerful mobile app establishes the authenticity of the label and its digital signature. Governments can use the multi-client-capable data management system for track-and-trace of the labels and analysis of the scans, follow up on the issuer of a label, the number and geo-locations of checks as well as on the performance of individual law enforcement officers. Unique among label solutions in the market, the data management also displays images of the scan and allows the setting of individual alarms and notification preferences. For example, if labels were scanned at unusual locations, in unusual quantities or with suspicious numbers.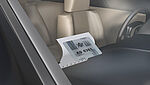 KINEGRAM label applied inside windshield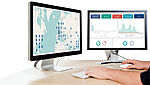 Customized and highly secure data management for tracking, analysis and evaluation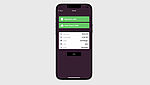 Customized app for hassle-free VDS verification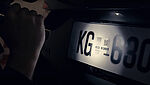 KINEGRAM label applied on license plate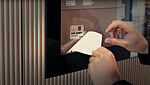 KINEGRAM label for building safety
You are interested in our label solutions?
Tamperproof Label Solution
Tamperproof Label Solution
The unique and globally proven KINEGRAM technology combined with a clever tamperproof label secures tax revenues.
The secure label contains both easily verifiable visual effects as well as a special adhesive layer that is protected against reuse attempts by partially destroying itself upon any manipulation. The optical KINEGRAM security effects are clearly visible even from a distance and can easily be authenticated with the naked eye. The labels are individualized using standard personalization software, and printed with commercially available laser printers.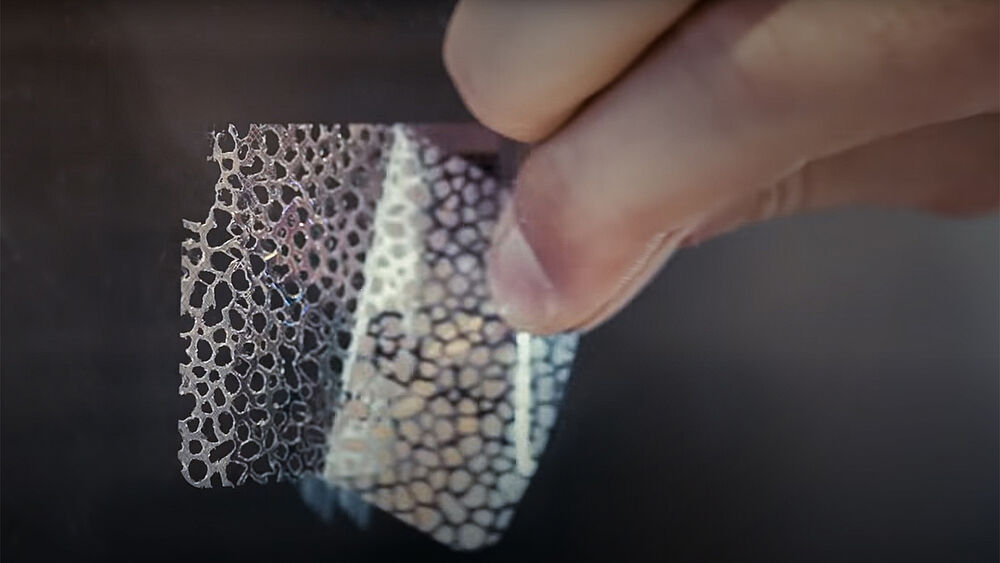 KINEGRAM tamperproof label solution
Contact us now to learn more about our tamperproof label solutions.
Get in contact with one of our specialists, we are happy to assist you!
Label Application Made Easy
Label Application Made Easy
Application onto the document or object in question is remarkably simple. The personalized label consists of two halves, which are glued together after removing the protective film. In the process, the personalized data is now safely located between the two layers and thus protected against sabotage and tampering. Finally, the folded label is stuck onto the object. If an attempt is made to remove the label, it will be irreparably destroyed.
There is a wide range of potential uses for the KINEGRAM secure label: vehicle windshield labels stuck on from the inside or weather resistant outside applications, labels for generators, buildings or containers. The solution can also be used as a certificate or on documents, for example as a visa label in a passport.
The tamperproof label is customized to the needs of each individual customer and application purpose. It can also be equipped with a chip and an antenna, or a barcode for remote authentication or smartphone app verification.
full protection of personalization
extremely fraud resistant
easy visual authentication
compatible with any personalization hardware, including color personalization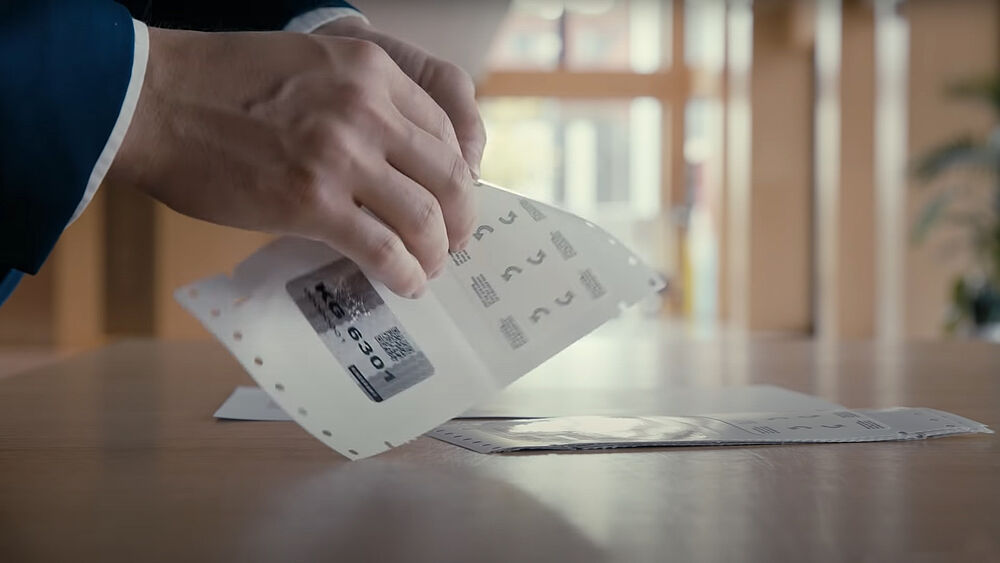 Label application made easy with KINEGRAM
Let us know if you would like to hear from our application experts!